Affordable Kennesaw Ga Tree Service
specializing in the following types of tree services:
Dangerous Tree Removal - Tree Trimming - Tree Pruning
Stump Removal - Lot/Land Clearing - Debris/Brush Removal
24/7 Emergency Kennesaw Tree Removal
Our tree service in Kennesaw Ga is fully insured and has been in the tree industry for over 45 years. Our business has continued to grow on years of repeat customers due to our number one goal being customer satisfaction. Our goal is to provide the customer with a safe, affordable, and reliable tree service experience. Our Kennesaw tree service only employs the most
experienced
tree cutters and are always updated on the current safety practices for tree removal and tree trimming. If you have a tree that may be in question of needing to be removed, let one of our
Kennesaw Tree Removal
experts give you a free, detailed consultation on what type of tree service may be right for you. Whether you need a few dead limbs trimmed, or multiple trees removed, we have the knowledge and skills to complete your tree service project safely and on budget.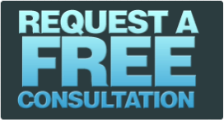 Tree Removal Kennesaw Ga
Trees are a very important piece of your landscaping. They look beautiful and can add a lot of value to your home. However, trees can be very difficult to manage. Changes in the weather, insects, or disease can cause major damage to trees and sometimes require removal. The untrained eye may not notice the signs of a sick tree and left unattended to, may cause damage to your home or landscaping. A dead or broken tree should be removed immediately by a professional to prevent further damage to you or your property. The experts at our
Kennesaw Ga Tree Removal
Service can help you identify any signs or potential tree hazards.
Why should you hire our
Kennesaw Tree Service Experts?
- We are fully insured and bonded with worker's compensation to do dangerous tree removal in the state of Georgia.
- We take a lot of caution to preserve your property during the process of tree removal. Being veterans in the Kennesaw tree service industry, you can count on us for reliable and long term solutions.
- Being a leader in the Kennesaw tree service industry, our arborists know when to prune, when to remove, what to use, and how to go about it professionally. Our tree service projects are priced correctly!
- Our tree services are
orchestrated
in a way, that in the end, you are completely satisfied with the results. In addition, you can rest assured that you will
receive full value for your money using our professional Kennesaw Tree Services.
Call us today to schedule an appointment
with one of our
Kennesaw Tree Service
Experts!
(404) 480-9899

Tree Services Offered:
tree removal kennesaw ga, tree service kennesaw ga, emergency tree service in kennesaw ga,
kennesaw tree removal, dangerous tree removal
Kennesaw is a city in Cobb County, Georgia, United States, located in the greater Atlanta metropolitan area. It had a population of 29,783 according to the 2010 census. Founded in 1887, Kennesaw has a past surrounded with railroad history. During the Civil War, Kennesaw was the staging ground for the Great Locomotive Chase on April 12, 1862.